#FFFFFF

If you have an emergency with your water or sewer after business hours or on the weekend, please call 303-674-4112 option 9.
#FFFFFF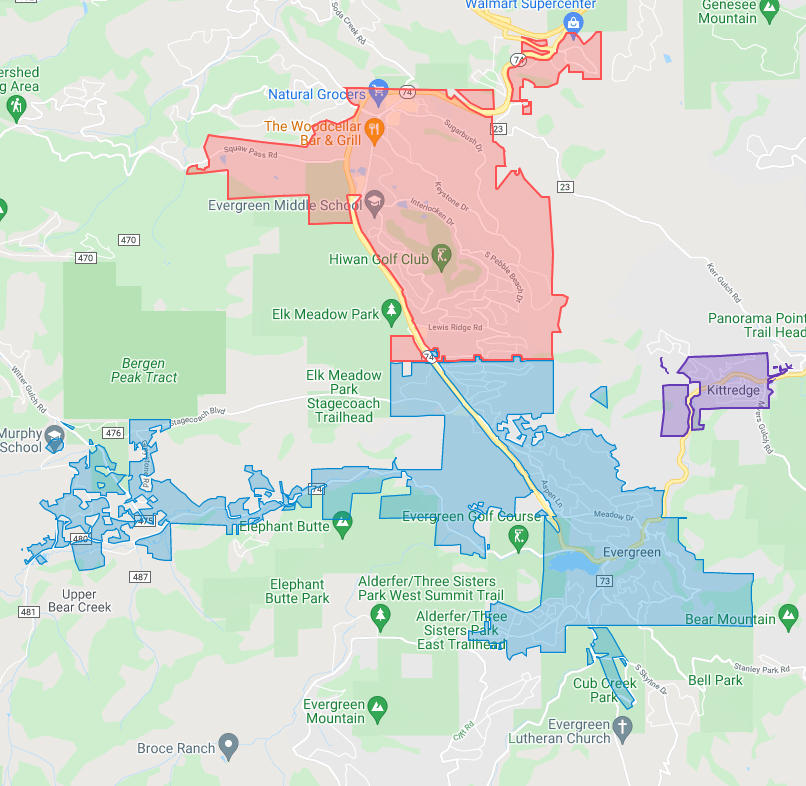 Evergreen Metropolitan District
Three Districts
In One
EMD maintains inter-governmental agreements with many water and sanitation districts within the mountain area. These Districts include West Jefferson County Metropolitan and Kittredge Sanitation and Water. Inter- governmental agreements allow the Evergreen Metropolitan District employees to operate and maintain the West Jefferson County and Kittredge wastewater treatment plants, and all of the collection system piping and five lift stations within the WJCMD district.
 
#FFFFFF
mission
why we exist
A Little Bit
About Us
The District currently owns, operates and maintains one wastewater treatment plant, six wastewater lift stations, one water treatment plant, eight water pump stations and ten water reservoirs. The District also maintains approximately 300 miles of wastewater collection system piping and an equal amount of water distribution piping.
How Do I...
Set up my Waterscope Account?

[/collapsed]

Change my contact information?

[/collapsed]
[/collapsed]